TheraExpressions is focused on self discovery, personal growth, and the individual journey. Creating a lifestyle that allows your mind to be awakened. It starts with one thought to be better than you were yesterday.
Candace Lopez, Owner
Mindfulness Based Stress Reduction, Meditation Instructor (Palouse Mindfulness Based Stress Reduction, KEW Meditation Instructorship )
Cognitive Behavioral Therapy/Trauma Informed Care Social Worker
(Associates degree 2007, Bachelors degree 2009, Masters degree , University of Wyoming 2012)
Certified 250 hour Hatha Yoga Instructor (Aura Wellness Center)
Certified Aerial Yoga Instructor ( LC Yoga)
Certified Multi-Integrational Vibrational Sound Healer (Sound Healing Academy)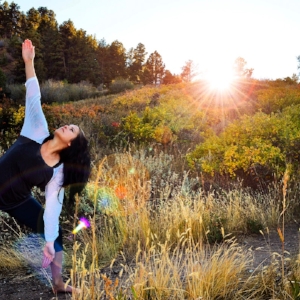 Listen closely the path is guiding you.
Kristie Vega
Certified Law of Attraction Facilitator (Global Sciences Foundation),
Certified Mindfulness Meditation Specialist (Mindful Schools)
You are exactly where your meant to be this exact moment,
just breathe.
Miranda Haigh
Certified 200 hour Shambhava Yoga, Meditation, and Pranayama Instructor (Yoga Alliance)
Certified Aerial Yoga Instructor (LC Yoga)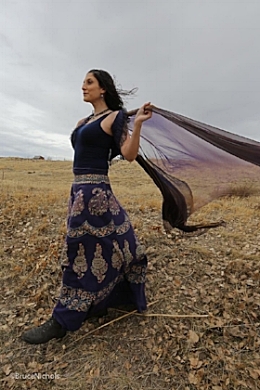 No act of kindness no matter how small is ever wasted. AESOP
Chelsea Poplawski
Certified Reiki Master
- Usui-- Tibetan- - Chikara-Reiki-Do-(Silver Lined Days, Eve Sengkeo, Chikara-Reiki-Do, Judith and Chris Conroy)
Certified EFT/TFT Tapping Practitioner - The Gold Standard-- Optimal EFT (Gary Craig) ( Graham Nicholls, Udemy)
Life Coach -Positive Psychology Coaching
Everything is Energy, and that's all there is to it. Match the Frequency of the Reality You want and you cannot help but get that reality. It can be no other way. This is not Philosophy. This is Physics.
- Albert Einstein
Amy Dickerson
Bikram Yoga Teacher Training Certification Spring 2014 Los Angeles
Bikram Yoga – Advanced Series training with Bikram Choudhury June 2014-- Phuket, Thailand
BA Psychology and Sociology (double major) 2007 University of Northern Colorado
MA Educational Psychology 2009 University of Northern Colorado
Introduction to Yoga Workshop (3 month session/ eclectic yoga style) 2006 Hilo, Hawaii
Our bodies house, our human spirit. Physical "Hatha" yoga is a way of preparing the body for meditation. Bikram